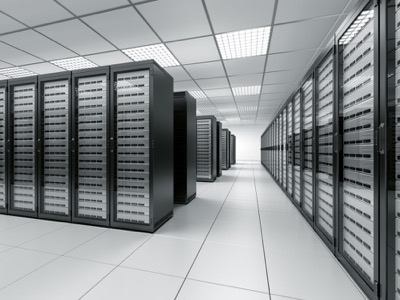 A data center is where your data is stored and processed. Its the life and blood of cloud computing.  In order for your data stored in a Data Center to be accessible when you and your customers need it Data Centers need to have the necessary things in place 
Environmental controls: these are necessary to keep equipment cool since a room full of high-powered technology generates an incredible amount of heat.  
Uninterruptible Power Supplies (UPS): In the event of a power outage, servers and other equipment must keep running to meet the data center's SLA's.
Security systems: Data Centers employ a wide range of security measures to prevent unauthorized access, including biometric access measures, locked server cages, surveillance systems, multiple forms of identification and some go so far as using mantraps a small room that connects an unsecured area to the secure Data Center.
Internet Providers: Reliability, speed, and security are all things you need to consider.  All datacenters provide several options for internet are available depending on your business needs. 
Revamp Cybersecurity will get answers to these questions and much more to ensure data security and availability in your datacenter.
What temperature humidity is being used?

What does your data center use for fire suppression? 

What does your data center use for backup power?

Is your data center located in a disaster zone? 

Do you know what to look for when picking a datacenter?

Is your business and data center using industry best practices?

Combing through the compliance and certifications of the DC
Server closets, Network, and Server Rooms Too!