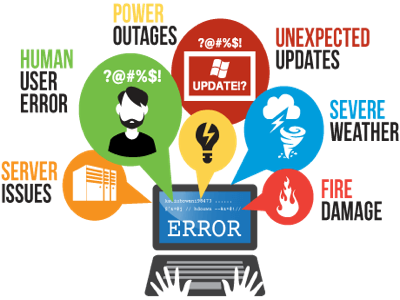 What is Business Continuity?
Business continuity planning (BCP)  is used to maintain the continuous operation of a business in the event of an emergency situation.
What is Disaster Recovery?
When a disaster strikes and a business continuity plan fails to prevent interruption of business activities, the disaster recovery plan kicks in and guides the actions of emergency-response personnel until the end goal is reached—which is to see the business restored to full operating capacity in its primary operations facilities.
What we'll do for you:
– Project scope and planning

– Business impact assessment

– Continuity planning

– Approval and implementation
and more…